Sometimes your Windows Server may lose the RDP access because the Remote Desktop service has stopped or crashed for various reasons. In this situation, you can use our Emergency Console tool and access the Windows Server via VNC, then simply try to restore the Remote Desktop service. This tutorial will show that.
Connecting to the server via Emergency console
Connect to your VPS dashboard and choose "Emergency Console" option on the sidebar:

Then you have to generate the Emergency console access:
Simply choose any time you need for the emergency console and press "Launch Emergency Console". It will be generated shortly, and you will see the VNC login details as in the example below:
You can use these details(Host and password) on any VNC client, for example, TightVNC, TigerVNC, UltraVNC, and others to access the Windows Server.
Starting Remote Desktop Service
Once you are on Windows Server press 'Start' button and just write "Administrative tools" in the search box. You will see the shortcut of the app – just press on it and open it.
Once on the Administrative tools, select option "Services" and open it. On the Services menu, find "Remote Desktop Services" then simply use the "Start" function to run the remote access service.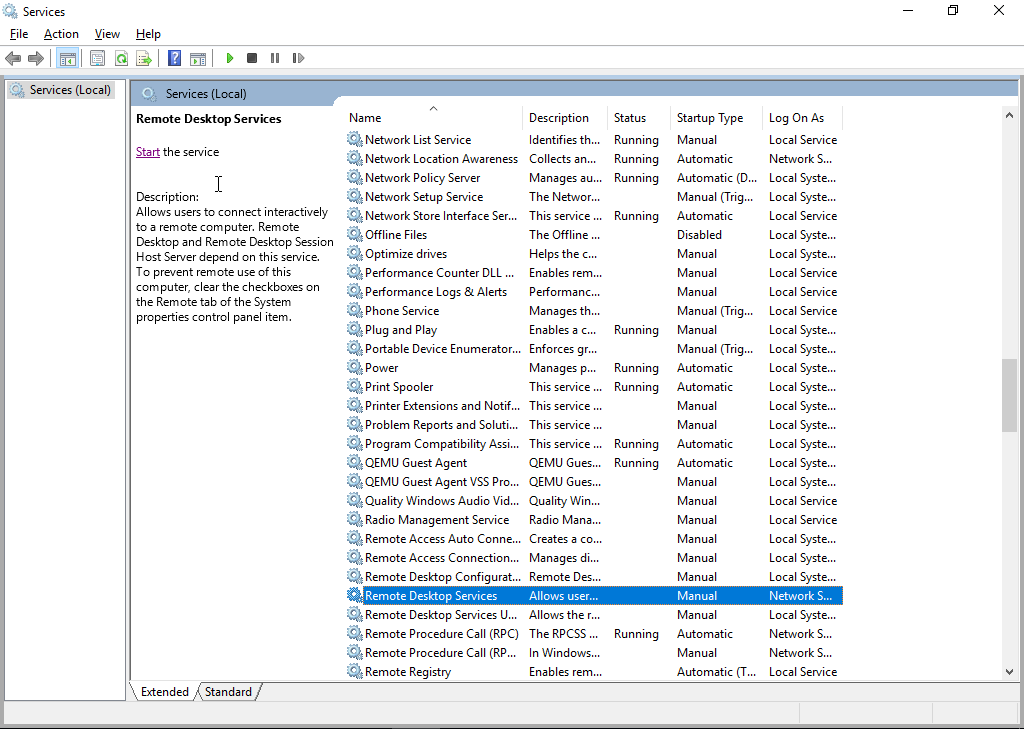 If you did everything correctly, the Remote Access(RDP) should work again normally.