Step 1
Launch iPhone Settings.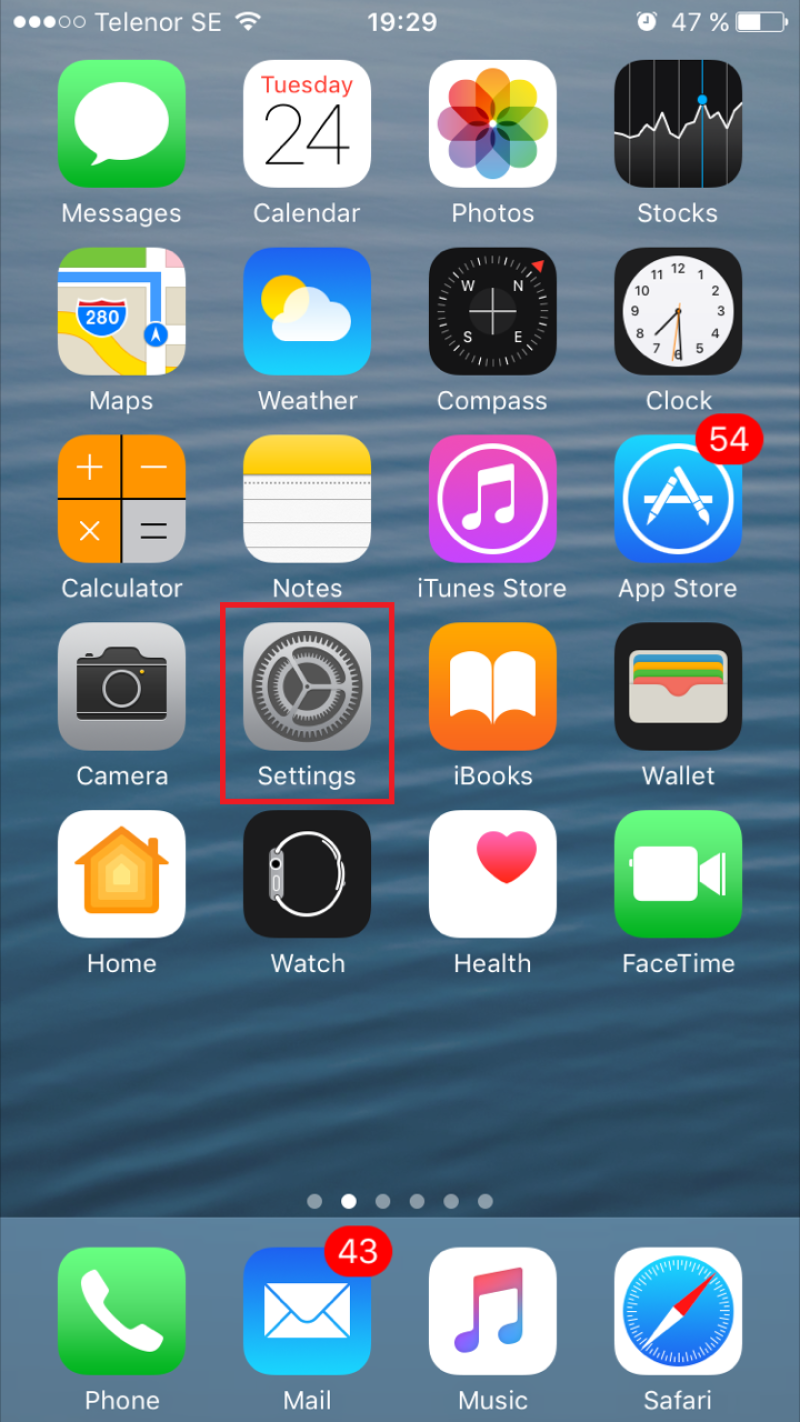 Step 2
In the Settings window choose General.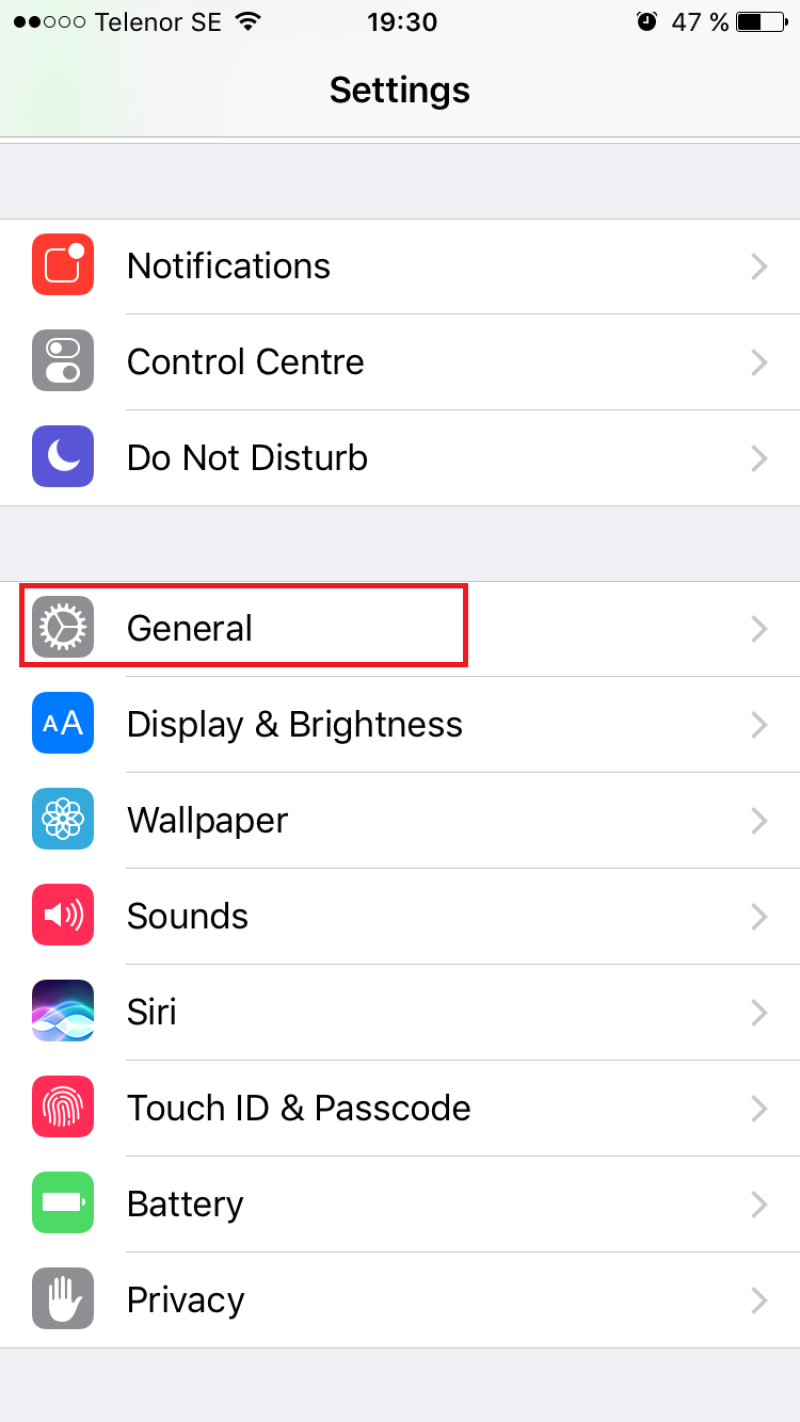 Step 3
Click on VPN.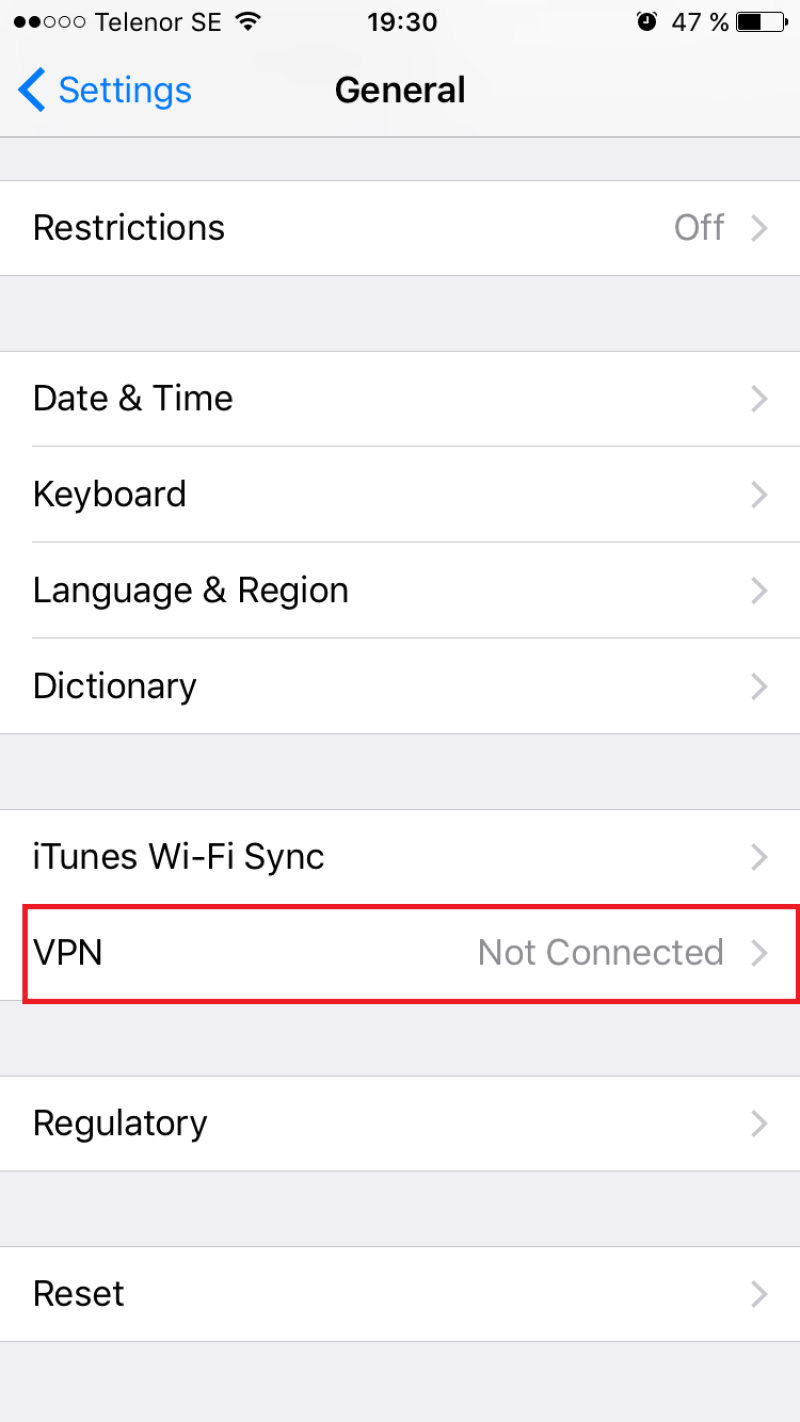 Step 4
Now click on Add VPN Configuration.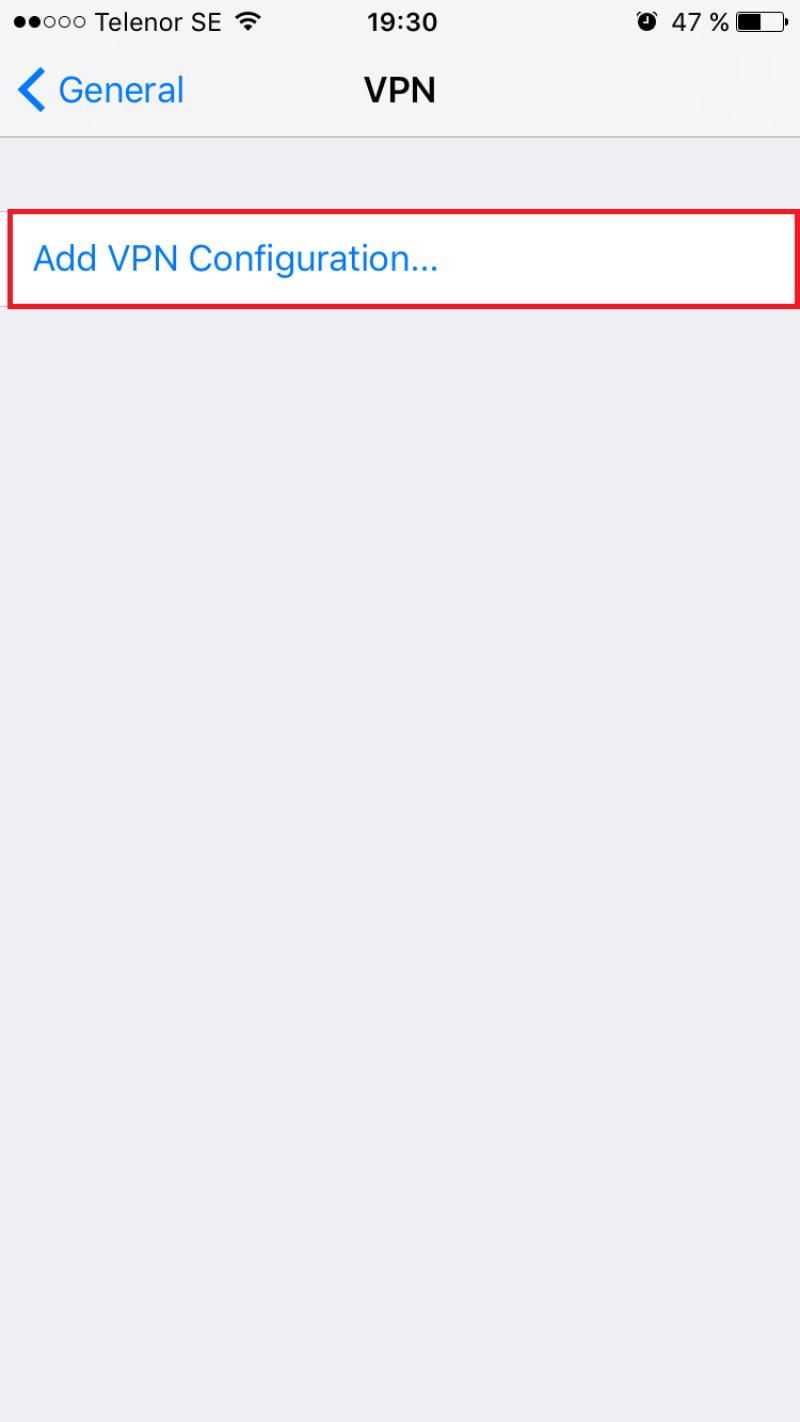 Step 5
In the Type menu choose IKEv2
In the Description field type PrivateVPN – IKEv2
Server: See server list below.
Remote ID: Same as Server
Local ID: Leave it empty
User Authentication: Select Username
Account: Enter your username for PrivateVPN
Password: Type in your password for privatevpn.
Proxy: Off
Now click Done
You'll find the server list here: Server list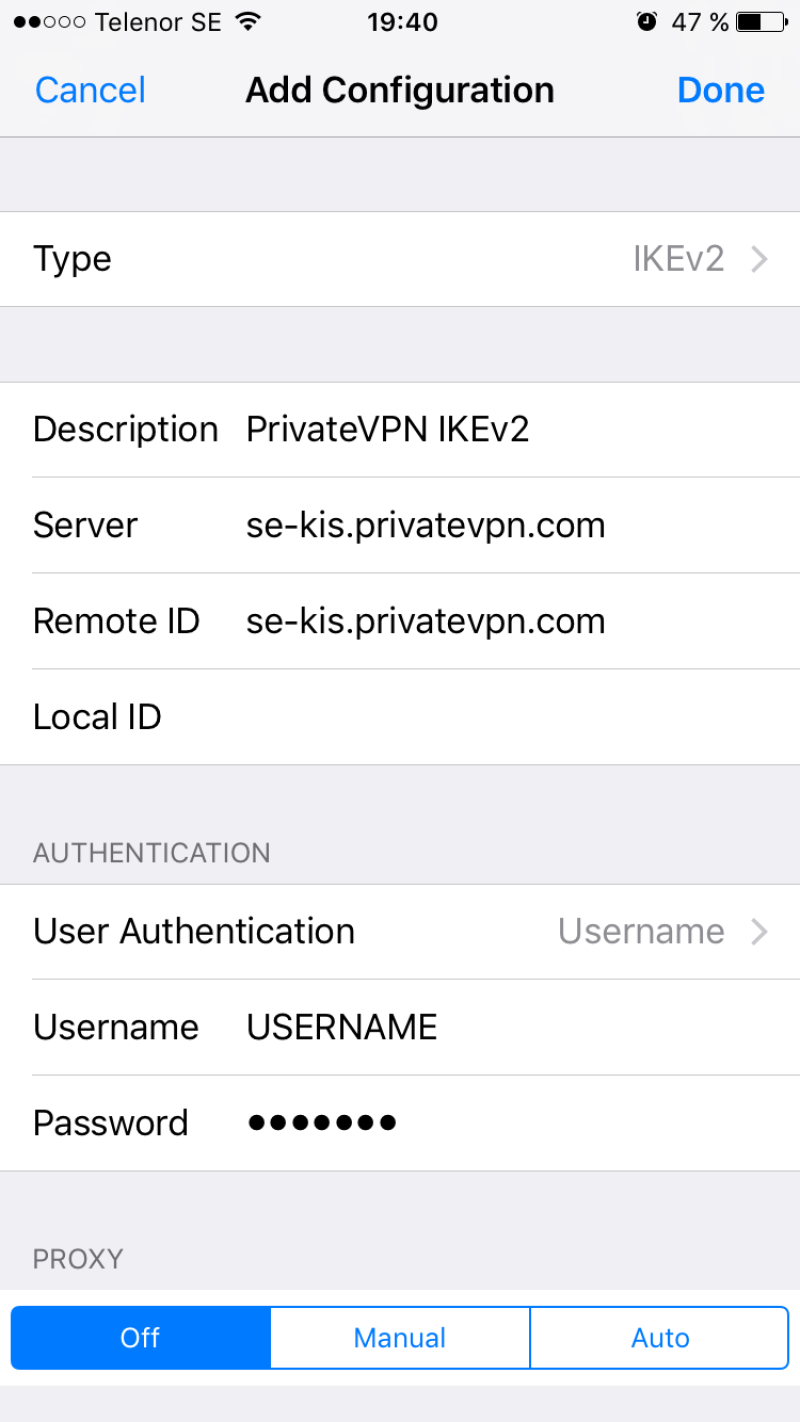 Step 6
You are now connected!